Dark Reflections
This story is part of the "Fallen Angel" Series and is the First book.
Disclaimer:
I do not own the characters in the Percy Jackson or Heroes of Olympus Series, they solely belong to Rick Riordan.
The setting and scenes unknown to the Percy Jackson and the Olympians Series are mine, all materials, events and weapons that is not in the Percy Jackson and the Olympians Series are mine.
These events take place after The Lost Hero and spands before, to during The son of Neptune.
Author's Note:
Here's something you might want to read before you read the story, so you can understand it better. Though Archie has been living and has been trained on Olympus, he has visited Camp Half-blood several times and acquainted himself with the characters of the PJO and THO series.
Main Characters: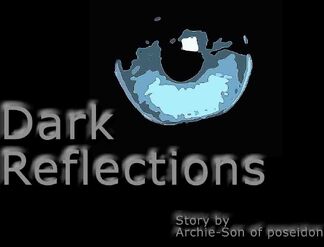 Protagonists:
Archie Scotts - Son of Poseidon
Dellilah Wilkins - Daughter of Athena
Mike Adams - Son of Zeus
Silena Adams - Daughter of Zeus
Antagonist:
Lucian Storm - Son of Nyx
Synopsis:
Demigods around the world are disappearing. Archie, Dellilah, Micheal and Silena. Go on a quest to find out what is going on. Problem is they don't like what they find.
Chapters:
Hope is only as strong as the hand that wields it. 15:43, February 25, 2012 (UTC)
Community content is available under
CC-BY-SA
unless otherwise noted.